Here's an easy DIY pretend food you can make for your kids that doesn't involve any sewing, and the kids can help make them too! These pretend cinnamon rolls are simple and very inexpensive to make. They are sure to inspire plenty of imaginative play time fun!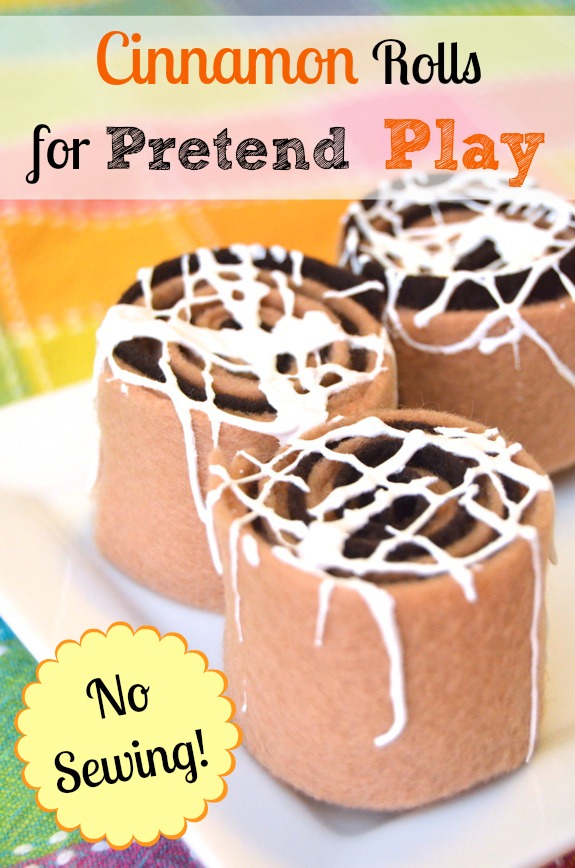 To make your own pretend cinnamon rolls, start by cutting long strips of felt about 1″ x 12″. We used two strips of tan and one strip of dark brown felt for each cinnamon roll. Layer them so the dark brown felt is on top, and use a hot glue gun along the top strip of felt. Leave a few inches of blank space at the end of the strip for trimming later.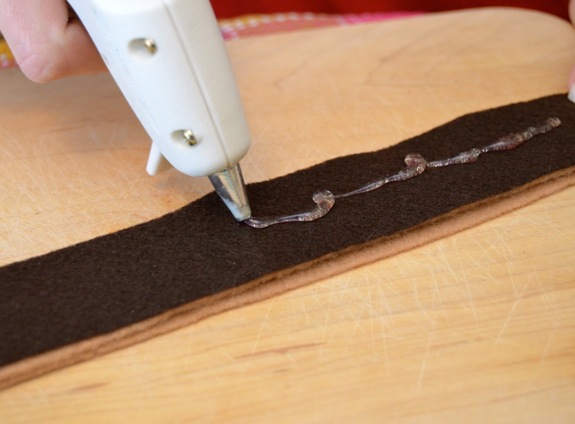 Start at one end, and carefully roll up the felt to form the cinnamon bun. Trim any excess edges.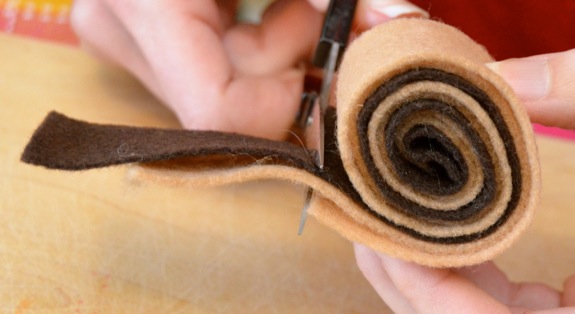 Use a bit more hot glue along each of the ends to secure in place, and allow the glue to cool.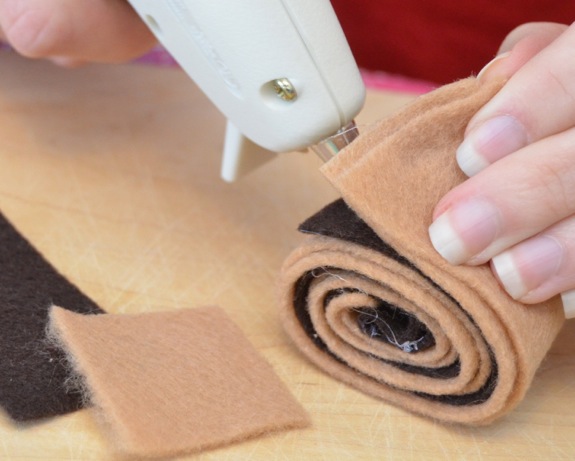 Now the fun part — invite the kids to paint on the icing! A little fabric paint is perfect for this!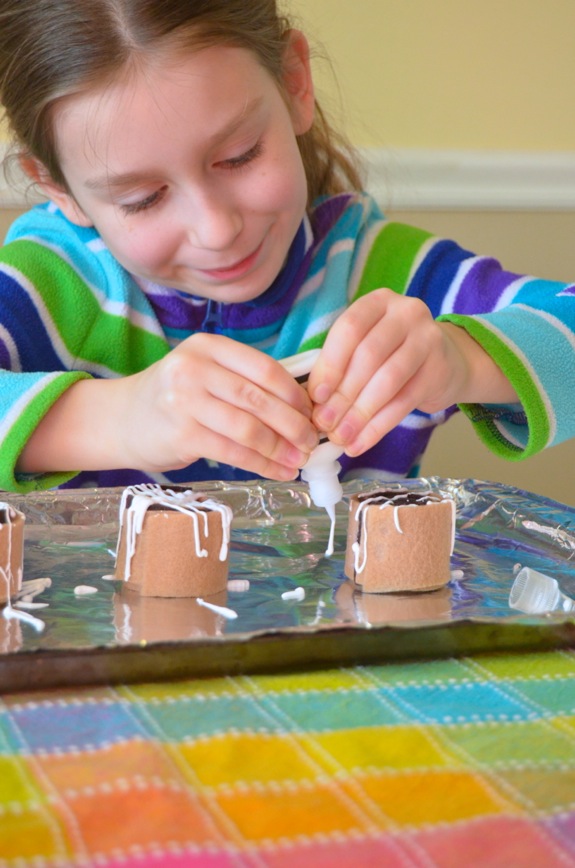 Allow the fabric paint to dry completely, then enjoy your new pretend food treat!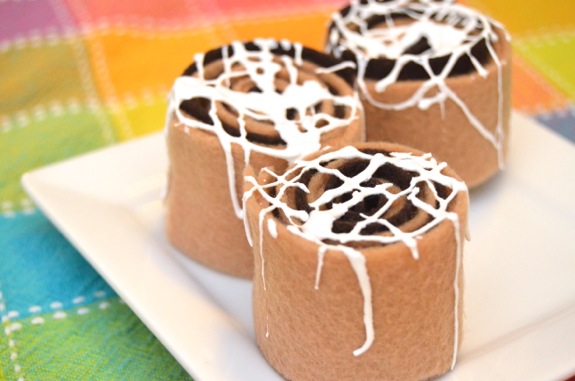 Have fun!!