This kid craft idea is brought to you by Imperial Sugar. Did you know that you can craft all sorts of things with sugar? It's true! Our friends at Imperial Sugar have some amazing craft ideas using sugar. I love these ideas for when you need a simple boredom buster to keep the kids entertained, and all you need is some sugar from the pantry! This craft came from their website, and you can see more craft ideas here. They even have adorable printables for Easter too!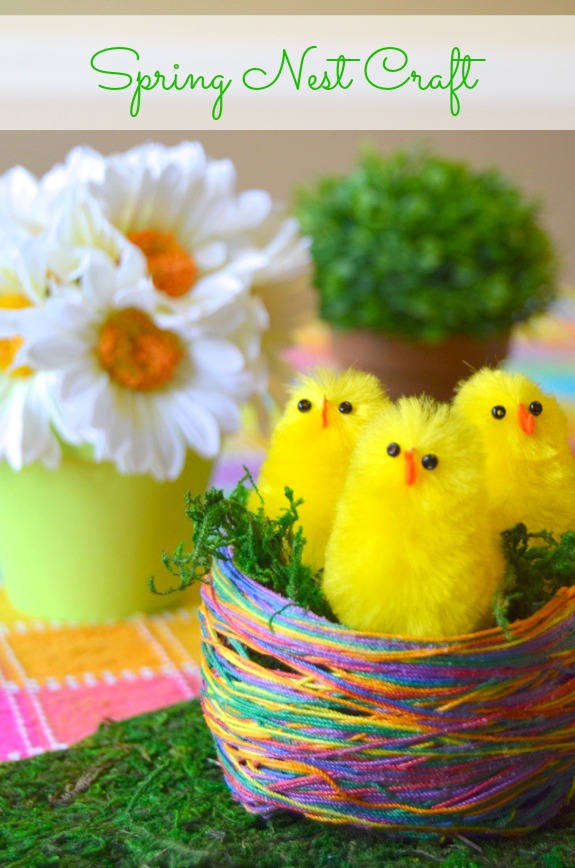 To make your own Spring nest craft, use a balloon the size you want to make your nest. Leave a tail of about 8″ or so (to hang your balloon from later to dry) and tie string or yarn to the balloon.  Wrap the balloon in plenty of string or yarn.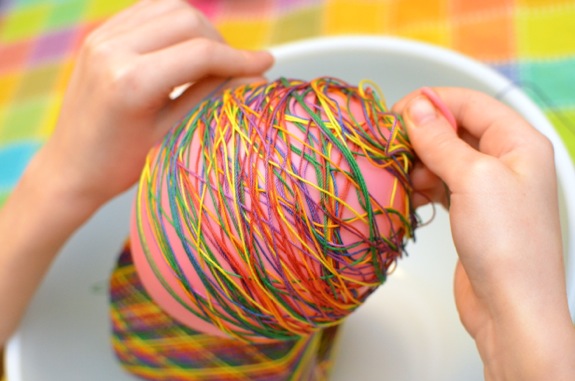 Mix 1 cup Extra Fine Granulated Sugar with 1/2 cup warm water, and stir until it forms a consistency similar to glue. Cut the string, and tuck the end into the other layers so it isn't loose. Dip the balloon in the sugar mixture, and be sure to cover all of the yarn/string. We hung ours above the sink to dry overnight.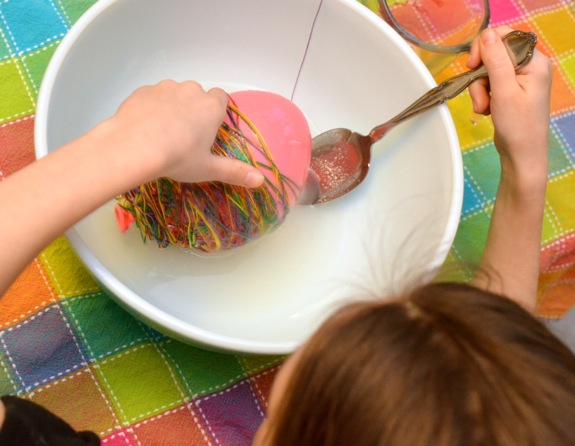 Once completely dry, poke a hole in the balloon, and carefully remove it from the nest. My kids thought these little nests turned out so cute! Fill with crafted chicks, decorated eggs, or other treats — so festive for an Easter table!!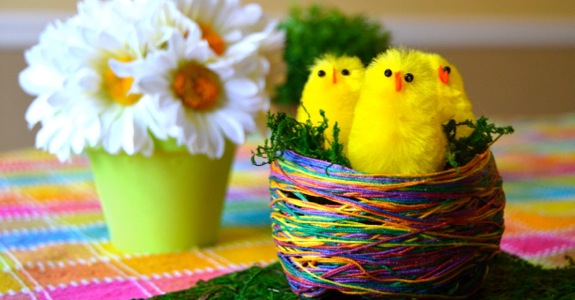 For more crafty ideas using sugar, visit Imperial Sugar's Kids Kitchen website.
(A big thank you to Imperial Sugar for sponsoring this post! All opinions are my own.)